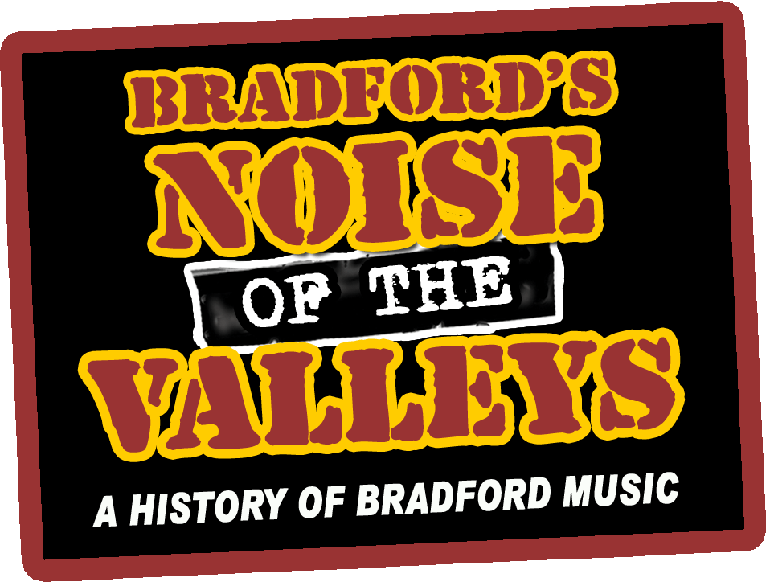 The Missing Music 6 1970 - 1998
The 16th Bradford's Noise of The Valleys CD is entitled The Missing Music 6. Alongside more obscure tracks by the likes of Stormer, Jon Harvison, Boys From The East and Rootsman are some of Bradford's better known acts including New Model Army, Skeletal Family and Bradford guitarist John Verity as a member of 70s rock band Argent. There is also a rare track by the late Rodney Bewes, who was born in Bingley, which was the theme song to the late '60s TV series, Dear Mother, Love Albert.

Also included in the line-up of this CD is a 'sports section' celebrating Bradford's sporting prowess with tracks by former world snooker champion Joe Johnson, ex-Bradford City player Trevor Hockey, from Keighley, and anthems from both the Bradford Bulls and Bradford City.
1 Rodney Bewes - Dear Mother, Love Albert © 1970
2 Tempest - Brothers © 1973
3 Argent - Rock 'n' Roll Show © 1975
4 Tommy Hunt - One Fine Morning © 1976
5 Pheonix - Mississippi Neckbone © 1976
6 Stormer - My Home Town © 1978
7 Fassbender-Russell - Stay © 1981
8 Boys From The East - Eastern Eyes © 1984
9 Skeletal Family - She Cries Alone © 1984
10 The Answering Machine - Night Time Radio © 1987
11 New Model Army - Green & Grey © 1989
12 The Headmen - Kissed To Pieces © 1990
13 New Musical Testament - Joy © 1992
14 Rootsman - Tremors © 1996
15 John Harvison - Mask © 1995
16 Grim - Fuckin' Weird Mate © 1997
THE SPORTS SECTION
17 Trevor Hockey - Happy 'Cos i'm Blue © 1970
18 Bradford City AFC - You Know We're Going To Win © 1987
19 Joe Johnson - Bradford (Bouncing Back) © 1987
20 Bradford Bulls feat. Robbie Paul & Anita Madigan - Run With The Bulls © 1996