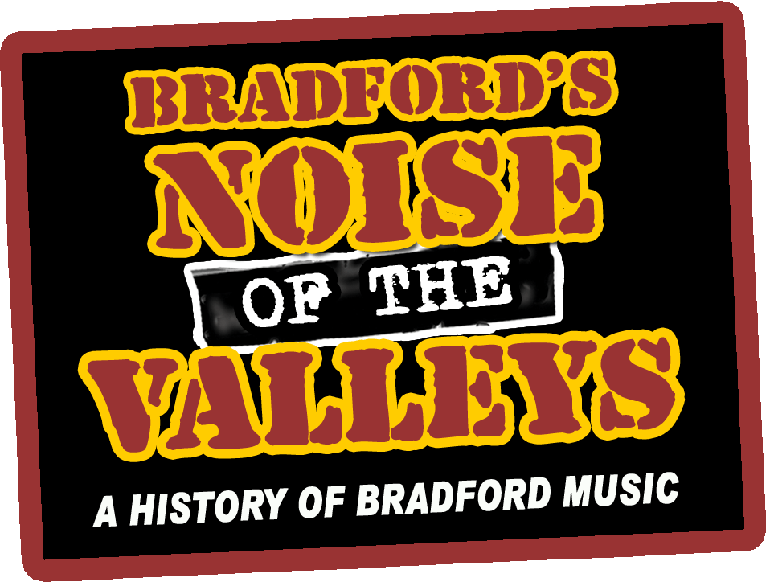 NEW RELEASE! LEEDS NOISE OF THE VALLEYS!
LEEDS NOISE OF THE VALLEYS 1978 - 1987
Bradford's Noise Of The Valleys presents this special limited edition CD of Leeds music to compliment the 2019 release It Ain't Peters & Lee - Richard Rouska's book on the Leeds music scene between the years 1977 and 1987.
​
Amongst the 21 tracks are many bands that represented the punk, goth, post-punk and rock genres that emerged in Leeds during this time period.
​
All tracks are licensed through MCPS.
​
Compiled by Gary Cavanagh and Matt Webster.
​
Please note, Richard Rouska had nothing to do with the production of this CD.
For further releases from Leeds check out the excellent three-CD compilation box set Where Were You: Independent Music From Leeds (1978-1989) from Cherry Red Records.
1 The Mekons - Never Been In A Riot © 1978
2 Gang Of Four - Love Like Anthrax © 1978
3 Delta 5 - Mind Your Own Business © 1979
4 The Expelaires - Sympathy (Don't Be Taken In) © 1980
5 Music For Pleasure - The Human Factor © 1980
6 Soft Cell - Tainted Love © 1981
7 Girls At Our Best! - Fast Boyfriends © 1981
8 The Volunteers - Francis (Volunteers) © 1981
9 Dance Chapter - Backwards Across Thresholds © 1981
10 Sisters Of Mercy - Alice © 1982
11 March Violets - Grooving In Green © 1983
12 The Three Johns - Lucy In The Rain © 1984
13 Chumbawamba - The R'n'R Factory Strike © 1984
14 Red Lorry Yellow Lorry - Hollow Eyes © 1985
15 The Batfish Boys - The Tumbleweed Thing © 1985
16 Akimbo - So Long Trouble © 1985
17 Zoot & The Roots - Love Bug © 1985
18 Upside Down - Dead Man's Clothes © 1987
19 Salvation - Thunderbird © 1987
20 Son Of Sam - Nature's Made A Mistake © 1987
21 Age Of Chance - Who's Afraid Of The Big Bad Noise? © 1987