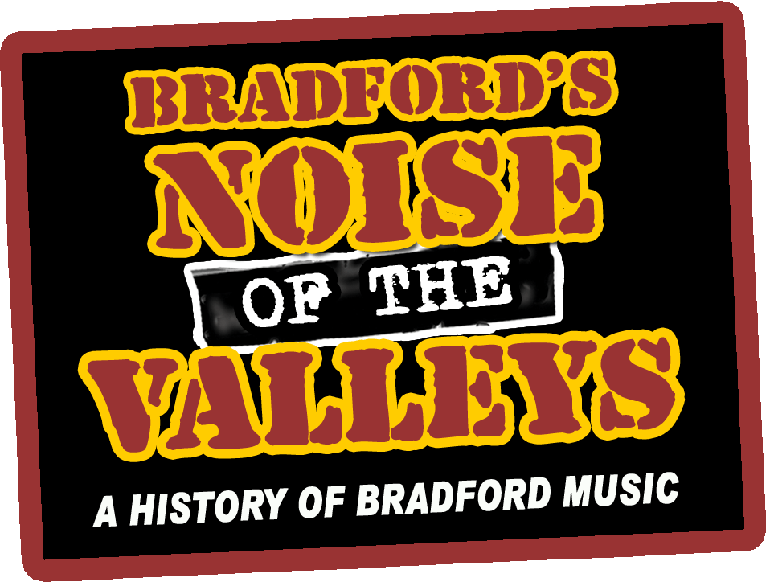 Bradford Noise Pub Quiz 2014
Bradford Noise @Deer Shed 2014
Gary and Matt 2007 One Last One
Bradford Noise Pub Quiz 2014
Bradford Noise - the story so far
This ambitious and far reaching project was the brain child of local music historian Gary Cavanagh who was inspired to continue telling the story of the Bradford music scene after reading Derek Lister's 1991 book Bradford's Rock 'n' Roll: The Golden Years (1959-1965) - later updated as When Bradford Rocked: The Who's Who of Bradford's Rock & Roll Years 1954-1966, published by Bank House Books.
​
Gary's idea was to continue the story of Bradford's modern musical history, featuring Bradford's 'rock family trees' showing the links between various local, national and international bands and following the paths of various influential local musicians though the decades.
Adding to his own impressive collection and archive collected along the way during his years as a local promoter and founder of The 1 In 12 Club, in 2001 Gary began the laborious task of talking to every local musician he knew, those he knew of and those he would find out about. He gradually built up his rock family trees, collecting posters, records, CDs, photos and flyers along the way.
​
Amongst the first group of people he spoke to was local drummer Matt Webster who was also at that time running a small Bradford label and studio Mutiny 2000 (with Zed bassist Jont, New Model Army's Rob Heaton and others) and had also amassed an archive of local music during his time as the co-presenter (with Craig Williams) of the Bradford Beat music show on community radio station BCB (Bradford Community Broadcasting) from 1995 - 1999 and as a graphic designer for numerous local bands over the years since 1982.
​
Matt immediately offered to help put the book together and help write the story but it wasn't until early 2006, after Gary had done a vast amount of research, that the pair began working together once a week at Matt's house to start to put the book together.
​
It was always Gary's idea to put a CD of local music with the book but with the vast amount of great local music that was coming to light during the research for the book the pair soon decided to expand the one CD to a four disc set, originally intended to be packaged with the book. With Matt's experience in repackaging bands' back catalogues and his experience in audio restoration (for bands including New Model Army, Psycho Surgeons, Zed) the duo set about remastering tracks taken from scratchy old 45s, cassettes and other sources to put together a comprehensive collection.
​
In 2008, with the book nearing completion, Gary and Matt were approached by Bank House Books to publish the book. in August 2009, Bradford's Noise Of The Valleys: A History Of Bradford Rock & Pop 1967 - 1987 was first published.
​
By Christmas 2009, Bradford's Noise Of The Valleys topped the book charts in Bradford's branch of Waterstone's.
Gary Cavanagh
​
Gary was born in Clayton, Bradford, and is a founder member of Bradford's 1 In 12 Club, a former university tutor in history and politics, and a local historian and archivist.
Gary Cavanagh with the book
He has been a life-long Bradford City supporter and one time City Junior. If it hadn't been for that niggling knee injury....

Former vocalist with legendary local rock gods Phobia, he has been involved in the local music scene since the mid 1970s and was instrumental in the production of the 1 In 12 Club compilation LP series.

Read T&A interview with Gary.
See Gary on ITV
Matt Webster
​
Matt hails from Thackley, Bradford, and has been a drummer in numerous local bands since the early 1980s. Matt is a graphic designer and recording engineer/producer.
He was a music reviewer for the Bradford Star in the early 1990s during his time working in the Pre-Press Department at the Telegraph & Argus where he also used to sneak various bits onto the Rock On page when no-one was looking.

He was the editor of the non-existent Daily Mutiny and was also the original co-presenter (with Craig Williams) of the Bradford Beat radio show on BCB, a programme which featured Bradford music and live local bands from 1995 to 1999.