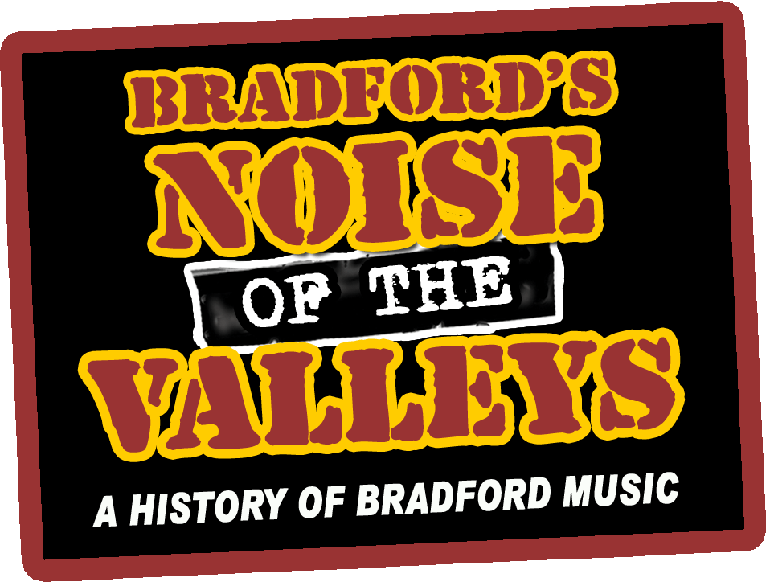 This is Bradford Noise - the home of
Bradford's Noise Of The Valleys
Bradford's Noise Of The Valleys is a series of books and CDs that tell the story of music scene of Bradford and the surrounding areas, including Keighley and Halifax, from the 1960s onwards.
Volume One covers the years 1967 to 1987, Volume 2 continues the history between 1988 and 1998 and Volume 3 will continue continue from 1999 to 2009. There may even be a Volume 4, which would take the history up to 2020!
​
The books contain hundreds of 'rock family trees' naming thousands of local musicians and bands, covering a whole range of musical styles.
They feature individual profiles of hundreds of bands and artists and many local clubs and venues. Every page is packed with photos, articles, posters and images from the periods and cover a massive range of musical styles from pop and rock to folk and blues to indie and punk to hardcore and doom metal to the dance scene.
Bradford Noise The Missing Music 6 adver
Bradford Noise Pub Quiz 2014
Available for live appearances, talks, quizes and etc...
Authors Gary Cavanagh and Matt Webster have also made several appearances at venues including pubs, clubs, libraries and festivals giving a talk peppered with audio clips of various bands and acts covered in the books and are available to do a talk tailored to a particular era or genre.
​
There was even a Bradford's Noise Of The Valleys Local Music Pub Quiz, to great acclaim!